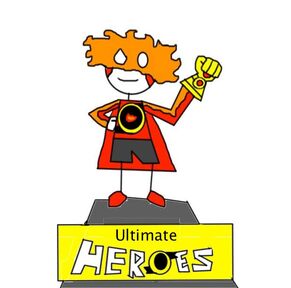 Ultimate Heroes is a series about heroes who have Amazing Elemental powers and wield them through Powerful Gauntlets. However, being a hero isn't always easy when your heroes are ordinary Teens.
They must go through tough, fun and skilling adventures, to beat The evil Master Mind; Shadow, a Darkness elemental user with help of his evil Commander; General Gear and more of Shadows evil minions...
The Ultimate Heroes have help from Sheng Gwue, a elemental master who weilds gaunlett staffs and secret agents from an inter-stellar organisation called S.P.A.C.E. (Super Powerful Agents Central Eco-System). who will win the battle for Elemental Supremecy!
Series
Seasons
TBA
Episodes
TBA
Characters
Good
Ultimate Heroes
S.PA.C.E. Agents
Bad
Main Villians
Minions
TBA
Neutral
Other Characters
TBA
Trivia
Community content is available under
CC-BY-SA
unless otherwise noted.